Burn Fat. Get Stronger. Move Better.
Real Testimonials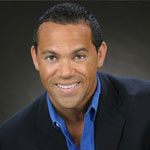 Harold Fox "What I appreciate most about Function First is their approach to overall physical and structural health and fitness. As someone who has been working out for over 33yrs I have seen plenty of workout, boot camp and core training fads come and go. Function First's approach to providing a total functional body workout is unmatched. Using a combination of body weight, core, balance, endurance, interval, functional and strength techniques the Function First method of training provides uniquely challenging workouts regardless of your current fitness level from beginner, elite to professional athlete. If you want to experience a fun, challenging and total body workout unlike any other get to Function First. You will be glad you did."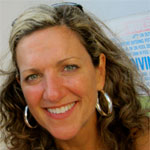 Sandy Webster "In two years at Function First, I have leaned out, built strength and increased my athletic confidence. As the Editor in Chief of the premier trade journal in the fitness industry, I know how vital innovation and continuing education from the pro are to a fitness client's progress. The leadership at Function First rises to the challenge and keeps us all motivated, injury-free and progressing along the continuum toward our goals. The clientele is stellar as well. A great sense of camaraderie and a fun place to train! I leave feeling great and smiling after every workout."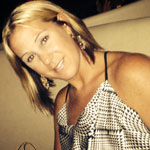 Rachel Hayes "Function First delivers results! First, the trainers' experience allows them to deliver customized workouts that challenge me, specifically, even in a group setting, while challenging the others in the class at a level they need. Second, Function First is for anyone and everyone who wants to improve overall fitness and health. The classes are very dynamic, challenging, and fun...next thing you know, you look at the clock and class is over. The team at Function First has done a lot to challenge my paradigm of what a workout is (even when I was resistant!). I am strong and more fit than I have been. The added benefit, is there are a lot of great people that not only own and run the studio but workout there as well!"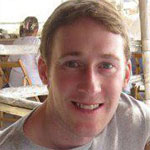 Adair Newhall "A year ago, I was in need of something new on the workout front. I came across FF because of its proximity to Von's. I expected to stay a couple months and move on. Anthony, Derrick, Reyci, and team made it impossible to move on. Their workout regimens were fresh, challenging, and innovative. Their customer service exceptional. Lastly, they made the community a better place with their social outings. There is no better compliment that I can offer than say I'll miss the FF team and only wish that they expand operations to Baltimore, MD!"
Training with Function First
Function First is dedicated to helping you achieve your fitness goals. Our personal training programs are not a one size fits all. You are unique and therefore deserve a unique program tailored to help you accomplish your specific goals. Here at function first we offer private One-on-One Training and X-Factor Small Group Training!
Private Training & Assessments
Designed for the individual who is looking for personal one-on-one attention and/or needs a specilized assessment.
X-FACTOR SMALL GROUP TRAINING
At Function First, small group training means you experience the best of all worlds - you pay less than you would for a traditional personal training experience and get individualized attention and social support. With a maximum of 12 participants per class, you are guaranteed that our focus will be on your safety, your goals, your time, and your overall exercise experience.
X-Factor small group training is unique to Function First. We help you tap into your X-Factor by providing you with the most current exercises science research available and cutting-edge tools that produce visible results. Our elite certified instructors use scientifically designed programs and tools including Core-Tex, ViPR, Powerplate, TRX, Sandbags, Medicine Balls, Kettlebells, Dumbbells and other fun and different equipment to get you FUN and FAST results.
X-Factor classes are designed for the individual who is an experienced exerciser and not in need of any specialized one-on-one attention. This participant has no existing health problems or restrictions from their medical provider.